Powerful Home Automation Controller
EVVR Center is a smart home controller suitable for large EVVR Home automation systems.
Equipped with an advanced 2 GHz quad-core processor, EVVR Center delivers remarkable speed and reliable performance. It is ideal for automation solutions in the following scenarios:
Large homes
Smart apartments
Smart villas
Nursing homes
Schools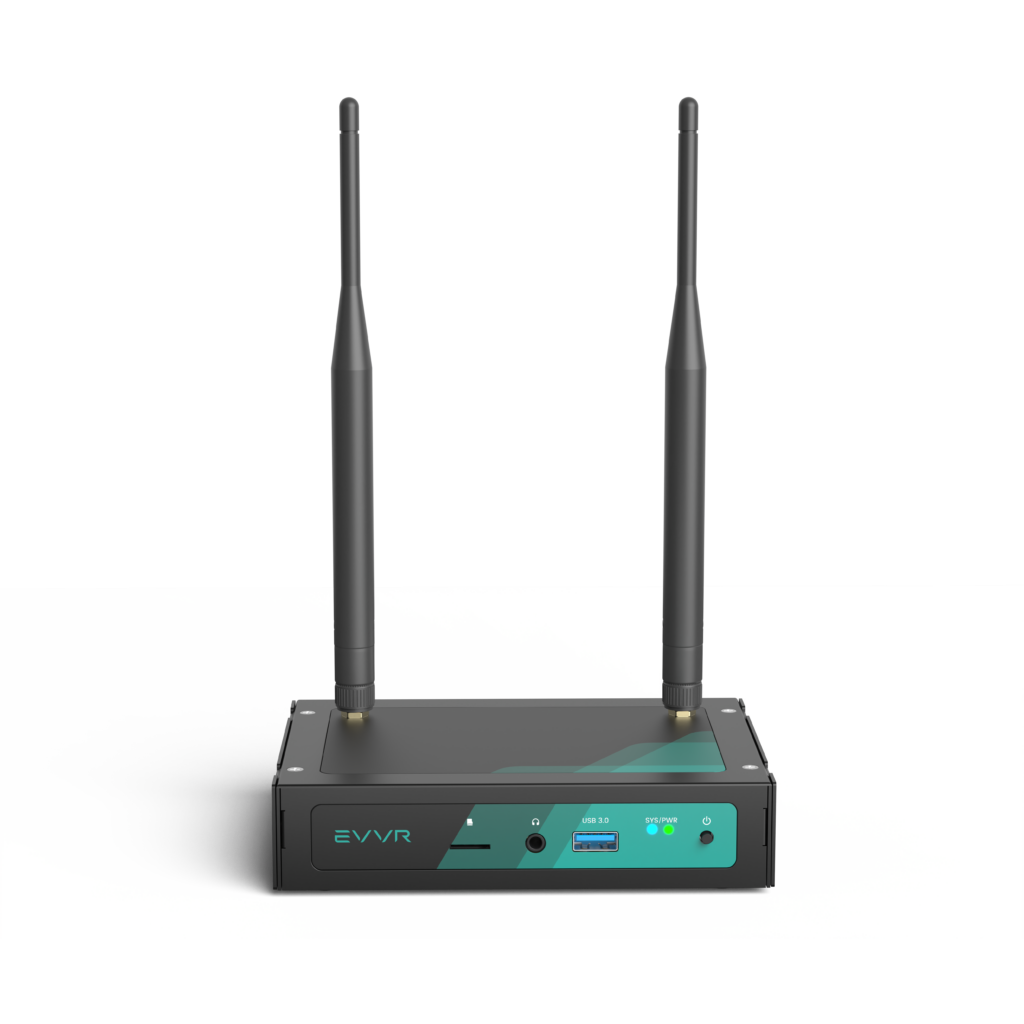 Main Features
Scalability
Integrate with thousands of smart home devices. Enables connections with a wide variety of Zigbee, Sub-1 GHz Proprietary Protocol, Bluetooth, Matter and Wi-Fi devices via multiple simple bridges and gateways.
Centralized control
Capable of controlling and automating up to 3,000 devices smart home devices: audio recorders, video doorbells, lighting, shades, thermostats, door locks, sensors, and other devices. Able to process hundreds of control commands at a time.
Enterprise-class management system features
Provides built-in enterprise features: support for single sign-on (SSO) access and the Light Directory Access Protocol (LDAP). You can authorize employees to log into the smart home system with their existing credentials and profiles, allowing your company to bring its entire user base into the system.
Optional, flexible, economical modules for integrators
Besides built-in Wi-Fi and Bluetooth protocol support, EVVR Center contains optional expansion slots for 4G/5G, Zigbee, Sub-1 GHz Proprietary Protocol, and Lora modules. Based on the specific requirements of your smart home system, you can set yourself up with the right mix of technologies.
Technical Specifications
CPU
Quad-core Cortex-A55 SoC RK3568 up to 2.0 GHz
Memory
2/4 GB LPDDR4 SDRAM memory, customizable to 8 GB
Storage
16/32 GB eMMC flash storage, customizable to 256 GB
NPU
1 Tops NPU
Module support
4G, 5G, LoRa, and Zigbee modules
Supply power
Type-C PD3.0 power input (Max 3 A @ 20 V)12 V DC/SATA power input (Max 3 A)
Network
10/100/1000 BASE-T
Display
1x HDMI2.0, 1x eDP, 2x MIPI-DSI, and 1x MIPI-CSI
USB
3x USB 2.0/3.0 ports up to 5 Gbps
Video decoder
4KP60 H.265/H.264/VP9 video decoder
Video encoder
1080P100 H.264/H.265 video encoder
Storage expansion
1x MicroSD 3.0 flash expansion socket
1x M.2 socket: PCIe 3.0, USB 3.0, SIM socket
GPIOs
1x RS485
Other expansions
1x Mini-PCIe socket: USB2.0, SIM socket
Output voltage
5 V DC
Operating current
3 A @ 20 V DC at maximum
Dimensions (H x W x D)
22 mm x 145 mm x 105 mm (not including antennas)
Enclosure
SPCC steel
Operating temperature
0 to +80°C